CUSTOM PARCEL LOCKER SYSTEMS
Site-to-Store, Last-Mile Delivery, Vending & Phone Charging Solutions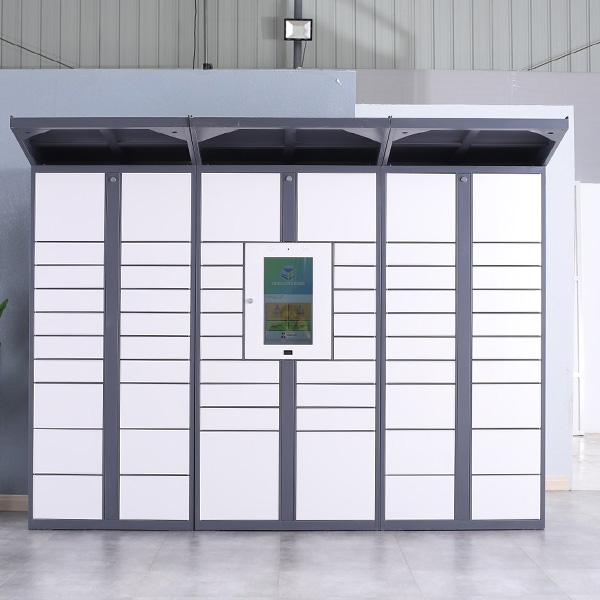 Smart Parcel Locker System Facilitates Last-Mile Delivery
With the rapid development of e-commerce, courier service industry has been boosted to a very advanced level, while the courier parcels last-mile delivery becomes a challenge, as customers are not always available to receive the purchased parcel.
Smart parcel locker kiosks located near custmers have resolved such challenge, via putting the parcels temporarily in the assigned parcel chamber and informing the customer the delivery details via email /SMS / in-app push, customers can easily collect the parcels with the provided information within 24 hours.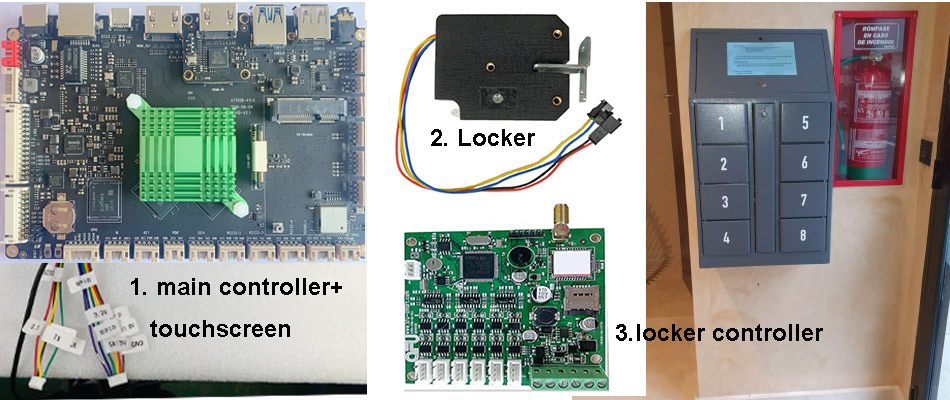 Site-to-store Parcel Lockers
With the smart parcel locker kiosk placed at the store-front, Store operators can securely and quickly find and load items into the parcel chamber, then automatically message (email /SMS) customers for covenient, self-service pick up, customers can skip the queue line and independently scan their barcode or 2D code or enter on-screen delivery code upon request to access the locker and collect their delivered purchase.
This smart in-store delivery locker solution is made of the following components:
Touchscreen Commercial Tablet with 4G LTE & GPS;

Barcode Scanner;

Receipt Printer;

Door controller boards;

Lockers with locking mechanism feedback input;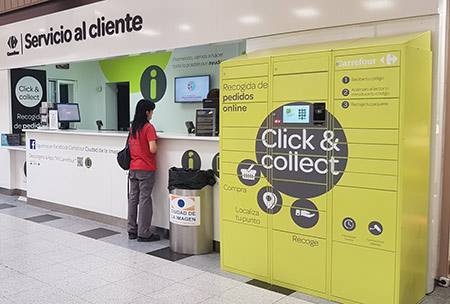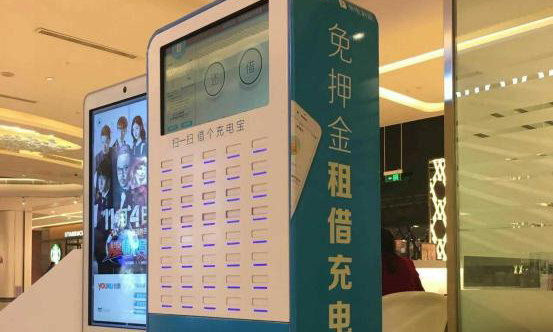 Smart Powerbank For Phone Charging Lockers
People always have anxiety for smartphone battery power shortage during travelling. Thus, there is an increasing trend to deploy custom phone charging powerbank locker kiosks in retail stores, airports, restaurants and event venues.
 In addition to providing a highly valued consumer service, businesses recognize the revenue generating potential of a captive consumer audience during the time required for recharging the phones via renting the powerbank.
Key features include:
Touchscreen;

Locker presence sensor ( indicates powerbank presence /locker availability ) ;

Optional cameras and microphones for optimal on-site service resolution;

Power Distributor For Charging Powerbanks and UPS backup power supply;

Ad content display;
| Component Class | Component Name | Component Description |
| --- | --- | --- |
| Locker Kiosk Main Controller | Key Pad, LCD touchscreen, SMS unit, receipt printer, video recorder unit, barcode & 2D code scanner, card reader, locker controller, storage unit, bank card transaction unit, GPRS unit | All the functional modules |
| Input | touchscreen, key pad, code scanner, RFID scanner, infrared sensor, item load detector, locker status controller, camera | to recognize user's identity and send instruction for user interactivity, then upload to server |
| Output | display, thermral printer, speaker | to response to the input command, on-screen display with interactivity |
| Processing & Control | Cloud web server, database server, kiosk device, locker controller, video server, system management | to save the logging, transfer commands and monitor the system |
| Networking | 4G LTE module/ router | to connect the device and cloud server |
Our mission is to improve the quality of the clients' business life with safety, efficiency and peace of mind, via simple customization of our existing product lines or design & development of 100% new products.
Safety
Lowest Product Failure Rate, Product Life-circle Support;
Efficiency
Increase productivity and decrease costs;
Peace of mind
Proprietary, modular-base solution with interplay of hardware & software.
Project Goal Recognition
We understand each customer has their own unique knowledge about industrial smart electronics solution, they may face different challenges, thus have different project requirements with different expectation.
Due to the above, the starting point of our job is to recognize the actual project target, helping our customers address the multiple aspects of the whole project, from installation, user experience to maintenance.
Diagnosis
Our product team together with skilled engineers, project managers and customer success executives would engage directly with customer's cross-functional teams, to obtain the full view of client's challenge as well as the possible untapped pain, while presenting clients the existing solutions & case studies , thus clients could make better decisions about what they should buy.
Research & Design
We are able to develop the customized hardware and software precisely as per clients confirmed requirements.
Validation
We would quickly develop a concept-of-approval prototype to realize what clients need, in order to validate the requirements
Test & Trial
We would implement comprehensive testing via trial production, ensuring zero risk of mass-production failure.
Mass Production & Launch
Mass productions come as carefully planned, informed of our customers, with daily logging data shared so that shipment schedule could be reassured.
SZ1 makes everything clear, simple and transparent, like plugging us into Shenzhen local resources.
For some people, I'm sure SZ1 is just a side show in their business, but for us, it's a critical part of our success. We have increased revenue 30% since working with SZ1."
Ozalp Tozan, Research Lab,  PhD & Technology Director of Atilim University
SZ1 gives us peace of mind as a great technology partner for the most challenging project with A-brand clients.
SZ1 builds retail display solution for us with every user element modular preset, every project they response rapidly, even if we ask for a change in the last minute… amazing partner.
They analyse and understand our requirements for coffee machine vending kiosk like a doctor, many intractable issues were addressed & recognized before project implementation.
Some Of Exciting Projects We Accomplished Before…
Interested ?  Send US an Inquiry !