IoT Gateways
The Best IoT Wireless Solutions—Reliable & Fast Communication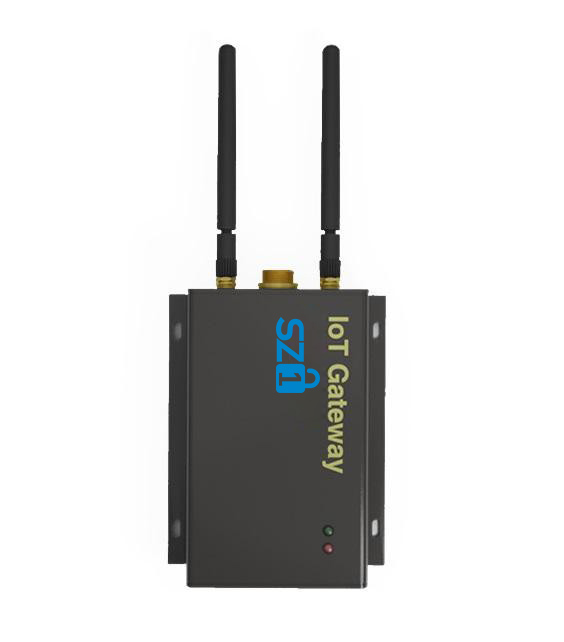 IoT gateway: The access point of most IoT sensors,provides WAN connectivity to low power consumption IoT sensors.
One of the most important aspects of IoT is "how" everything will be connected. Many IoT devices have been deployed in
short-range areas such as smart homes and offices. However, the market is now requiring wider coverage
networks where LPWAN (Low Power Wide Area Network) is introduced, it describes a set of technologies for transferring
very small amounts of data but spreading across a wide area. The LPWAN devices enables a long battery life of several
years, reducing operational costs and maintenance.
LPWAN technologies can be divided into licensed and unlicensed bands: LoRa and SIGFOX work in unlicensed bands, while cellular IoT, such as NB-IoT and LTE-M are typically used in licensed spectrum. Furthermore, NB-IoT and LTE-M have been standardized and are part of the 3GPP Release 13.
The gateway connects remote LPWAN devices. It is the network coordinator in charge of things like device authentication, message buffering, communication scheduling, and bridging devices from LPWAN to enterprise network via traditional communication methods like Ethernet or Cellular network. Eventually, users could monitor and manage these devices and the associated assets with cloudbased management systems. For those licensed LPWAN, the telecom operators would take care and be in charge of setting up the gateways, aka, the base stations, as well.
WiiGate is an IoT gateway that may contain up to 4 radio interfaces: a WiFi 2.4 GHz (Access Point), a Bluetooth Smart
2.4 GHz , a Sub-1GHz (868/915 MHz), a GSM/GPRS/3G/4G/NB-IoT. WiiGate also integrates a GPS module for mobile applications and a backup battery that allows the device to continue operating for up to 24 hours in the event of a power failure. These features along with an aluminum IP65 enclosure allows WiiGate to be placed outdoors.
• Hundreds of sensors accessed from a single gateway
• Multi-radio interfaces and extensible network connectivity
• Plug & play, simple setup and configuration
• Low-cost cellular service packages
• Remote device configuration and OTA (Over-The- Air) capability
• Local status LEDs with transmission and online status indicators
• AC power supply (DC/POE version also available)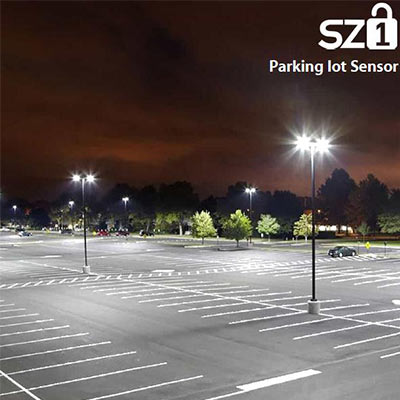 • Industrial grade wireless gateway
• Transmit sensor data to the 6='s online sensor monitoring platform
Product Guide
Model No.
WH-SXT-EMS-000N-301
Operation
Sensor Type
3-axial magnetic-field MEMS sensor
Measuring range
Maximum +/-16G selectable magnetic full scales
Communications
Radio
NB-IoT
Range
1~2 km
Electrical
Power source
Built-in battery
Battery type
Lithium-ion
Battery lifetime
5~7 years
Input voltage
3.6 V
Battery capacity
8500 mAh
Mechanical
Dimensions
Φ90mm x height33 mm
Material
Polycarbonate
Weight
1.2kg
Environmental
Operating
temperature
-40 °C to 85 °C
Compressible Strength
>2000 kgs
IP Rating
IP68
Interfaces
GPIO interface
No
Our mission is to improve the quality of the clients' business life with safety, efficiency and peace of mind, via simple customization of our existing product lines or design & development of 100% new products.
Safety
Lowest Product Failure Rate, Product Life-circle Support;
Efficiency
Increase productivity and decrease costs;
Peace of mind
Proprietary, modular-base solution with interplay of hardware & software.
Project Goal Recognition
We understand each customer has their own unique knowledge about industrial smart electronics solution, they may face different challenges, thus have different project requirements with different expectation.
Due to the above, the starting point of our job is to recognize the actual project target, helping our customers address the multiple aspects of the whole project, from installation, user experience to maintenance.
Diagnosis
Our product team together with skilled engineers, project managers and customer success executives would engage directly with customer's cross-functional teams, to obtain the full view of client's challenge as well as the possible untapped pain, while presenting clients the existing solutions & case studies , thus clients could make better decisions about what they should buy.
Research & Design
We are able to develop the customized hardware and software precisely as per clients confirmed requirements.
Validation
We would quickly develop a concept-of-approval prototype to realize what clients need, in order to validate the requirements
Test & Trial
We would implement comprehensive testing via trial production, ensuring zero risk of mass-production failure.
Mass Production & Launch
Mass productions come as carefully planned, informed of our customers, with daily logging data shared so that shipment schedule could be reassured.
SZ1 makes everything clear, simple and transparent, like plugging us into Shenzhen local resources.
For some people, I'm sure SZ1 is just a side show in their business, but for us, it's a critical part of our success. We have increased revenue 30% since working with SZ1."
Ozalp Tozan, Research Lab,  PhD & Technology Director of Atilim University
SZ1 gives us peace of mind as a great technology partner for the most challenging project with A-brand clients.
SZ1 builds retail display solution for us with every user element modular preset, every project they response rapidly, even if we ask for a change in the last minute… amazing partner.
They analyse and understand our requirements for coffee machine vending kiosk like a doctor, many intractable issues were addressed & recognized before project implementation.
Some Of Exciting Projects We Accomplished Before…
Interested ?  Send US an Inquiry !