Water Level Sensors
The Best IoT Sensing Solutions—Directly from the street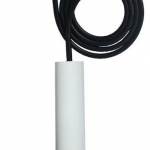 Water level sensor: To monitor the water level in different situations
Water Level Monitor/Flood Detector, using leading capacitive sensor to detect water surface position, built-in Bore OS IoT operating system and GSM/GPRS communication module. When the water reaches the specified position, the systemdetects a change in the sensor signal, after filtering and analysis, it will send the message to IoT server.
Water Level Monitor/Flood Detector applies to : tap water,domestic water, river water, waste water, weak acid and alkaline
water, water treatment chemicals, textile printing and dyeing water, industrial waste water, etc. Special models can also be used in ultra pure water, reverse osmosis water or distillation.
• Stain resistance, anti-tilt, weak acid and alkali salt, able to work in the influence of magnetic field, metal body, water pressure change and raid of light, no dead zone
• Without any mechanical parts on the outside, Not afraid of the influence of floating objects
• With real-time clock function, it can perform periodic selftest reporting
• Support for setting reporting period
• Support to report the battery voltage
• Support the remote configuration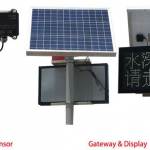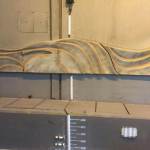 • Monitor, report and predict water levels in case of floods, changes of levels in rivers, tunnels, canals, etc.
• Help to plan maintenance schedules
• 24/7 monitoring with multiple status messages updated per day and instant alarm notification
• Total flexibility and reliability, can be deployed in urban or rural environments
| | |
| --- | --- |
| Product Picture | |
| Model No. | WH-SXT-WLA-0000-301 |
| Operation | |
| Sensor Type | Capacitive |
| Detection cycle | 30 s to 1 h |
| Measuring range | 2.8 V ~ 3.6 V |
| Alarm configuration | 1 to 10 times or continuous alarm |
| Communication response time | < 60 s |
| Indicator | LED |
| Alarm data false positive rate | ≤ 0.1% |
| Alarm data false negative rate | ≤ 0.1% |
| MTBF | > 30000 h |
| Electrical | |
| Maximum power consumption | 2 W (at 3.6 V) |
| Sleep current | < 15 μA |
| Input voltage | 3.6 V |
| Lowest working voltage | 2.8V |
| Normal insulation resistance | ≥100 MΩ |
| Insulation resistance under wet heat | ≥ 2 MΩ |
| Mechanical | |
| Dimensions | Φ 20 mm x length 150 mm |
| Material | PC |
| Environmental | |
| Operating temperature | -40 °C ~ 85 °C |
| Dimensions | 52 mm x 36 mm x 20 mm (main body) |
| Storage temperature | -45 °C ~ 90 °C |
| Relative humidity | 5% ~ 100% |
| Operating temperature | -40 °C ~ 85 °C |
| IP rating | IP68 |
| Interfaces | |
| GPIO interface | Yes |
Our mission is to improve the quality of the clients' business life with safety, efficiency and peace of mind, via simple customization of our existing product lines or design & development of 100% new products.
Safety
Lowest Product Failure Rate, Product Life-circle Support;
Efficiency
Increase productivity and decrease costs;
Peace of mind
Proprietary, modular-base solution with interplay of hardware & software.
Project Goal Recognition
We understand each customer has their own unique knowledge about industrial smart electronics solution, they may face different challenges, thus have different project requirements with different expectation.
Due to the above, the starting point of our job is to recognize the actual project target, helping our customers address the multiple aspects of the whole project, from installation, user experience to maintenance.
Diagnosis
Our product team together with skilled engineers, project managers and customer success executives would engage directly with customer's cross-functional teams, to obtain the full view of client's challenge as well as the possible untapped pain, while presenting clients the existing solutions & case studies , thus clients could make better decisions about what they should buy.
Research & Design
We are able to develop the customized hardware and software precisely as per clients confirmed requirements.
Validation
We would quickly develop a concept-of-approval prototype to realize what clients need, in order to validate the requirements
Test & Trial
We would implement comprehensive testing via trial production, ensuring zero risk of mass-production failure.
Mass Production & Launch
Mass productions come as carefully planned, informed of our customers, with daily logging data shared so that shipment schedule could be reassured.
SZ1 makes everything clear, simple and transparent, like plugging us into Shenzhen local resources.
For some people, I'm sure SZ1 is just a side show in their business, but for us, it's a critical part of our success. We have increased revenue 30% since working with SZ1."
Ozalp Tozan, Research Lab,  PhD & Technology Director of Atilim University
SZ1 gives us peace of mind as a great technology partner for the most challenging project with A-brand clients.
SZ1 builds retail display solution for us with every user element modular preset, every project they response rapidly, even if we ask for a change in the last minute… amazing partner.
They analyse and understand our requirements for coffee machine vending kiosk like a doctor, many intractable issues were addressed & recognized before project implementation.
Some Of Exciting Projects We Accomplished Before…
Interested ?  Send US an Inquiry !