Edge Computing Box Computer Android / Linux To Power AI & IoT At The Edge
Edge computing extends data processing and storage closer to the growing universe of devices and sensors at the edge of the network.
SEC01 was designed  to meet the growing demand to perform instantaneous, high-throughput AI at the edge — where data is created – with guaranteed response times, while reducing the amount of data that must be sent to the cloud.
> RK3399*1+RK1808*4, 12.0T computing power ( up to 24 T with extra RK1808 boards )
> Support INT8/INT16/FP16 combined computing for balance of performance, power & precision
> Support 8-channel 1080P video-in,each channel with dedicated 4GDDR cache,supported by 3T OPs
> Support TensorFlow, Caffe,ONNX,DaRKnet framework converters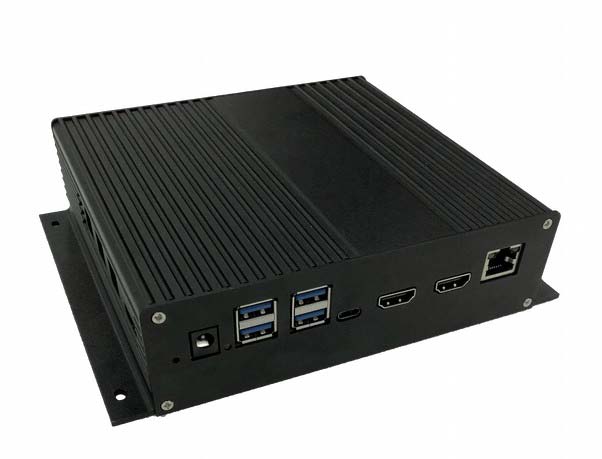 The unit is an AI Edge Computing Solution based on RK3399+RK1808; RK3399 is the flagship Processor of Rockchip family made of dual-core Cortex-A72 and quadcore Cortex-A53 clock Speed up to 1.8GHz.
RK1808 is an embedded high performance NPU, with Dual Cortex-A35 up to 1.6GHz CPU, and the NPU computing power 3.0 TOPs with support for PCI-e/USB 3.0/RGMIIMP.
Default Configuration is RK3399*1+RK1808*4, 12.0T computing power ( up to 24 T with extra RK1808 boards ).
Bring The Power Of Modern AI to Millions Of IoT Devices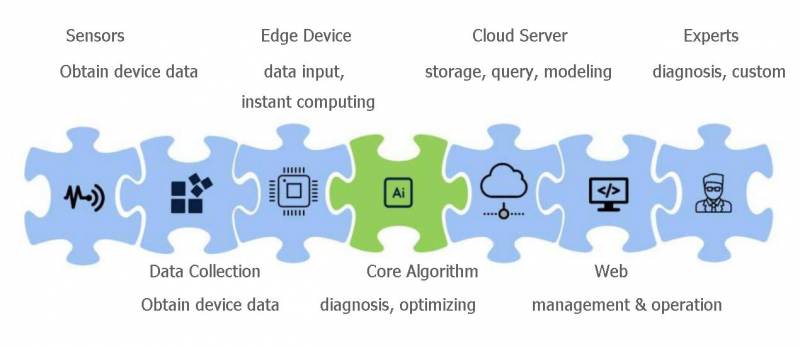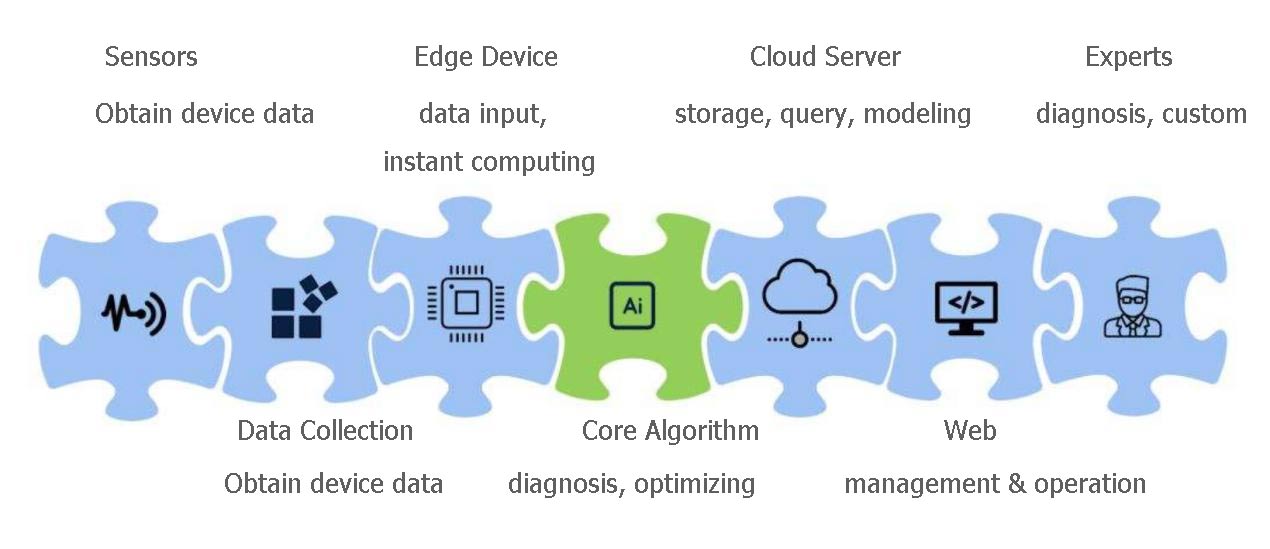 Edge Computing Could Optimize Production Pipelines, Facilitate Communication Between Industrial Equipment With Quicker Response & Enhanced Efficiency
Making Network Video Recorders Smarter & Stronger
For survillance camera and networked video recorders, with edge computing server on local,  it can process the raw data directly, with rich details and multi-dimensional info learned by edge computing AI, the DVR becomes swifter, smarter, and stronger.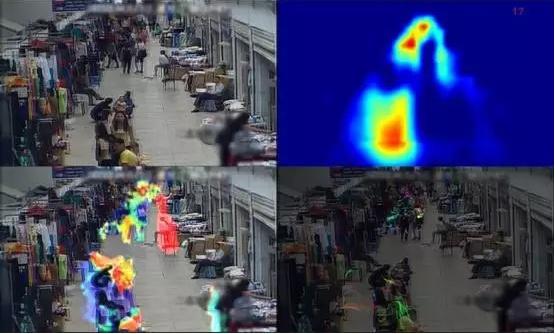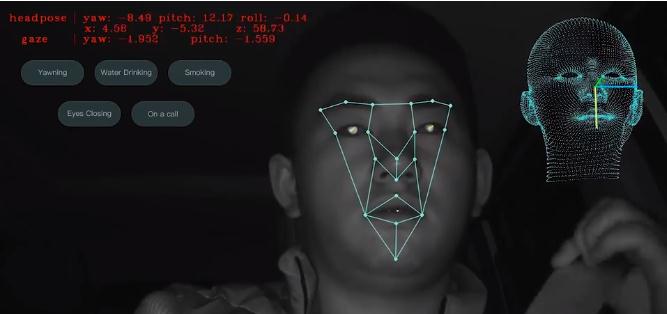 Camera-based Driver Monitoring Systems Become Smarter, Quicker With Higher Precision
With Edge Computing device in the car, camera-based driver monitoring systems (DMS) could provide a quicker and deeper level of real-time evaluation of the presence and the state of the driver, thus sending quicker and more precise alerts accordingly.
Rich Interface For Customization
The core board is designed with rich peripheral interface for development expansion.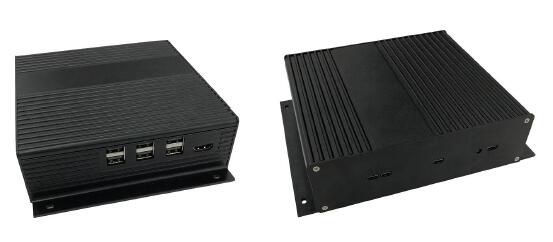 Model No.
SEC01
CPU
RK3399 Dual-Core Cortex-A72+Quad-Core Cortex-A53 CPU,1.8GHz
NPU
RK1808:NPU co-Processor,Dual A35 1.6GHz,NPU 3.0TOPs
4 * RK1808, 3.0*4=12Tops;
GPU
Mali-T864 GPU,Support OpenGL ES1.1/2.0/3.0/3.1, OpenVG1.1, OpenCL, DX11,Support AFBC
OS
Android / Linux
eMMC
Optional 32G/64G/128G
DDR
Optional 2G/4G
Display
Support single-channel MIPI-DSI (4-line);
HDMI 2.0a, 4K 60Hz display,support HDCP 1.4/2.2,
support HDMI IN & HDMI OUT;
Support dual-screen separate display with dual-screen touch.
support 4K VP9 and 4K 10bits H265/H264 video decoder,60fps;
1080P multi-format decoder (VC-1, MPEG-1/2/4, VP8);
1080P video encoder, support H.264,VP8;
Network
Support RJ45 1Giga MB Ethernet
Camera
Dual ISP pixel processing up to 13MPix/s,support dual-camera data input;
Support 8 streams 1080P video in(16 streams maximum)
I/O
USB3.0*6, USB2.0*4, HDMI OUT*2, HDMI IN*1, RJ45*1, MICRO USB *4, Type-C*1, RESET *1
DC-in
12V 3A (5.5/2.1mm)
Installation
M4x4, mounting ears
Dimension
190.3mm*153.2mm*45.6mm
Weight
0.9kg
Our mission is to improve the quality of the clients' business life with safety, efficiency and peace of mind, via simple customization of our existing product lines or design & development of 100% new products.
Safety
Lowest Product Failure Rate, Product Life-circle Support;
Efficiency
Increase productivity and decrease costs;
Peace of mind
Proprietary, modular-base solution with interplay of hardware & software.
Project Goal Recognition
We understand each customer has their own unique knowledge about industrial smart electronics solution, they may face different challenges, thus have different project requirements with different expectation.
Due to the above, the starting point of our job is to recognize the actual project target, helping our customers address the multiple aspects of the whole project, from installation, user experience to maintenance.
Diagnosis
Our product team together with skilled engineers, project managers and customer success executives would engage directly with customer's cross-functional teams, to obtain the full view of client's challenge as well as the possible untapped pain, while presenting clients the existing solutions & case studies , thus clients could make better decisions about what they should buy.
Research & Design
We are able to develop the customized hardware and software precisely as per clients confirmed requirements.
Validation
We would quickly develop a concept-of-approval prototype to realize what clients need, in order to validate the requirements
Test & Trial
We would implement comprehensive testing via trial production, ensuring zero risk of mass-production failure.
Mass Production & Launch
Mass productions come as carefully planned, informed of our customers, with daily logging data shared so that shipment schedule could be reassured.
SZ1 makes everything clear, simple and transparent, like plugging us into Shenzhen local resources.
For some people, I'm sure SZ1 is just a side show in their business, but for us, it's a critical part of our success. We have increased revenue 30% since working with SZ1."
Ozalp Tozan, Research Lab,  PhD & Technology Director of Atilim University
SZ1 gives us peace of mind as a great technology partner for the most challenging project with A-brand clients.
SZ1 builds retail display solution for us with every user element modular preset, every project they response rapidly, even if we ask for a change in the last minute… amazing partner.
They analyse and understand our requirements for coffee machine vending kiosk like a doctor, many intractable issues were addressed & recognized before project implementation.
Some Of Exciting Projects We Accomplished Before…
Interested ?  Send US an Inquiry !