Manhole cover sensors
The Best Sensing Solutions—Directly from the street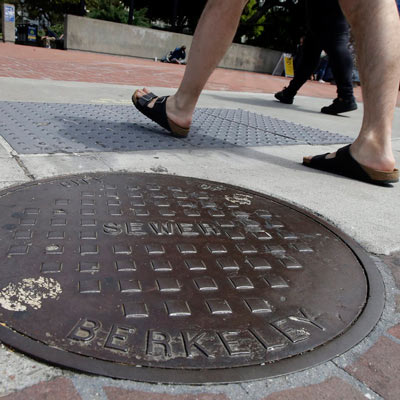 Manhole Protector: From Manhole lock to Manhole cover open detector
Manholes leading to underground supply systems are essential for their maintenance, for example, it concerns telecommunication networks, water supply networks, gas supply networks and electricity networks, and so on. Although it is very crucial to a city's operations, the manhole can be one of the least protected and most vulnerable assets.
Nowadays manhole cover failure such as metal theft (for manhole cover or copper cable underneath it) is on the rise and generally becomes a society issue. An unauthorized opening of manhole is very dangerous, it can cause deadly fall-in accidents to people and also inflict a huge amount of damage to public property.
The conventional Manhole locks
To protect the manhole and prevent it from being opened by simply a manhole cover hook, conventionally, the use of the manhole cover locks has been implemented. One problem is that it is hard for the manhole O&M agency to manage so many manhole keys, sometimes the keys are lost and this increases the 
difficulty. Another problem is that it may make the road surface uneven with the additional key structure on the manhole.
With the new technology developments, the need for a fully automated manhole monitoring system has become practical. Automated monitoring of manhole and manhole cover is part of the development of smart cities and Internet of Things (IoT) which are the targets for modern governments to control and monitor the
assets in cities.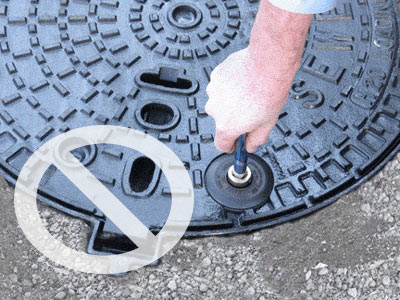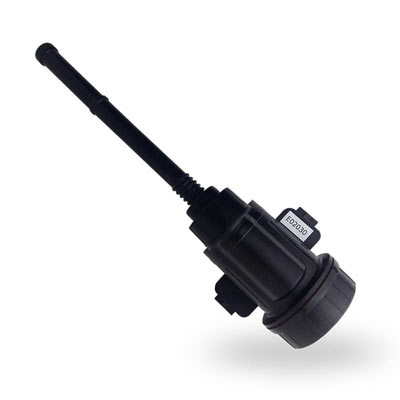 Manhole cover open detector
With 6='s Manhole Cover Open Detector, you can deploy real-time monitoring and protection against metal theft, vandalism, and unauthorized access of manholes.
The product utilizes a range of commercially available, off- theshelf sensors to detect and prevent manhole related incidents. Signals are transmitted from the sensor device to a cloud platform via LPWAN (Low Power Wide Area Network) technologies, such as GPRS, NB-IoT, etc. The sensors in combination with the cloud-based dashboard will allow you to monitor and well plan the maintenance of manholes.
• Detect open/closed status of a manhole cover
• Easy to install, wireless communication and free maintenance
• Cloud based platform with GIS (Geographic information system) dashboard
• Automatic alarm and message notification support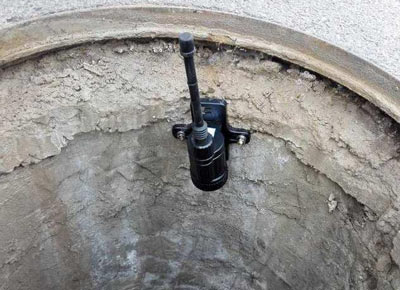 • Monitor, report, predict and optimize your manholes
• Pick up on unauthorized activities and well plan maintenance schedules
• 24/7 monitoring with multiple status messages updated per day and instant alarm notification
• Total flexibility and reliability, can be deployed in urban or rural environments
Product Guide
Product Range
WH-SXT-MOC-000G-301
WH-SXT-MOC-000G-302
WH-SXT-MOC-000N-301
WH-SXT-MWL-000G-301
Operation
Sensor Type
Reed switch
Reed switch
Reed switch
Reed switch
Alert triggering time
(minimum)
0.7 s
0.7 s
0.7 s
0.7 s
Communications
Radio
2G GSM/GPRS
850/900/1800/1900 MHz
2G GSM/GPRS
850/900/1800/1900 MHz
NB-IoT
2G GSM/GPRS
850/900/1800/1900 MHz
SIM Card
Micro SIM card
Micro SIM card
Micro SIM card
Micro SIM card
Electrical
Power source
Built-in battery
Built-in battery
Built-in battery
Built-in battery
Battery type
Lithium-ion
Lithium-ion
Lithium-ion
Lithium-ion
Input voltage
3.6 V
3.6 V
3.6 V
3.6 V
Battery capacity
8500 mAh
19000 mAh
7000 mAh
8500 mAh
Battery lifetime
3~5 years
6~8 years
3~5 years
3~5 years
Mechanical
Dimensions
105 mm x 75 mm x 305 mm
105 mm x 75 mm x 305 mm
105 mm x 75 mm x 305 mm
105 mm x 75 mm x 305 mm
Material
Polycarbonate
Polycarbonate
Polycarbonate
Polycarbonate
Environmental
Operating
temperature
-25 °C to 65 °C
-25 °C to 65 °C
-25 °C to 65 °C
-25 °C to 65 °C
IP Rating
IP68
IP68
IP68
IP68
Interfaces
GPIO interface
No
No
No
Yes, for water level sensor
Our mission is to improve the quality of the clients' business life with safety, efficiency and peace of mind, via simple customization of our existing product lines or design & development of 100% new products.
Safety
Lowest Product Failure Rate, Product Life-circle Support;
Efficiency
Increase productivity and decrease costs;
Peace of mind
Proprietary, modular-base solution with interplay of hardware & software.
Project Goal Recognition
We understand each customer has their own unique knowledge about industrial smart electronics solution, they may face different challenges, thus have different project requirements with different expectation.
Due to the above, the starting point of our job is to recognize the actual project target, helping our customers address the multiple aspects of the whole project, from installation, user experience to maintenance.
Diagnosis
Our product team together with skilled engineers, project managers and customer success executives would engage directly with customer's cross-functional teams, to obtain the full view of client's challenge as well as the possible untapped pain, while presenting clients the existing solutions & case studies , thus clients could make better decisions about what they should buy.
Research & Design
We are able to develop the customized hardware and software precisely as per clients confirmed requirements.
Validation
We would quickly develop a concept-of-approval prototype to realize what clients need, in order to validate the requirements
Test & Trial
We would implement comprehensive testing via trial production, ensuring zero risk of mass-production failure.
Mass Production & Launch
Mass productions come as carefully planned, informed of our customers, with daily logging data shared so that shipment schedule could be reassured.
SZ1 makes everything clear, simple and transparent, like plugging us into Shenzhen local resources.
For some people, I'm sure SZ1 is just a side show in their business, but for us, it's a critical part of our success. We have increased revenue 30% since working with SZ1."
Ozalp Tozan, Research Lab,  PhD & Technology Director of Atilim University
SZ1 gives us peace of mind as a great technology partner for the most challenging project with A-brand clients.
SZ1 builds retail display solution for us with every user element modular preset, every project they response rapidly, even if we ask for a change in the last minute… amazing partner.
They analyse and understand our requirements for coffee machine vending kiosk like a doctor, many intractable issues were addressed & recognized before project implementation.
Some Of Exciting Projects We Accomplished Before…
Interested ?  Send US an Inquiry !