Facial Recognition Contactless Access Control Tablet For Door Open & Unlock System
The future of access control: touch free, contactless with enhanced security.
Smart Tablet For Open & Unlock Door With Face, Securing entry and exit door access, detection and prevention of unauthorized access to data & facilities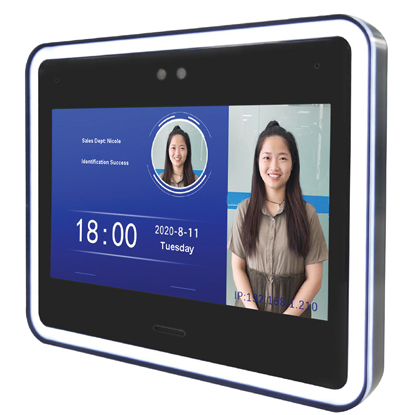 Touch free contactless access control.
No more badges to carry, dirty fingerprints or keys to remember. Hygienic and touch free solution to combat spread of germs & diseases (think Coronavirus). 
The COVID-19 pandemic has exposed a major problem with hygiene, convenience and security with existing door access control systems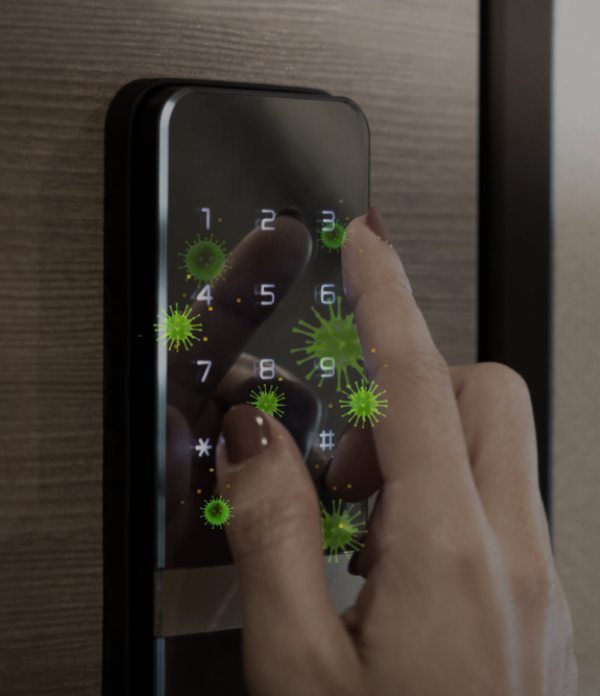 Viruses survive on common surfaces for upto 9 days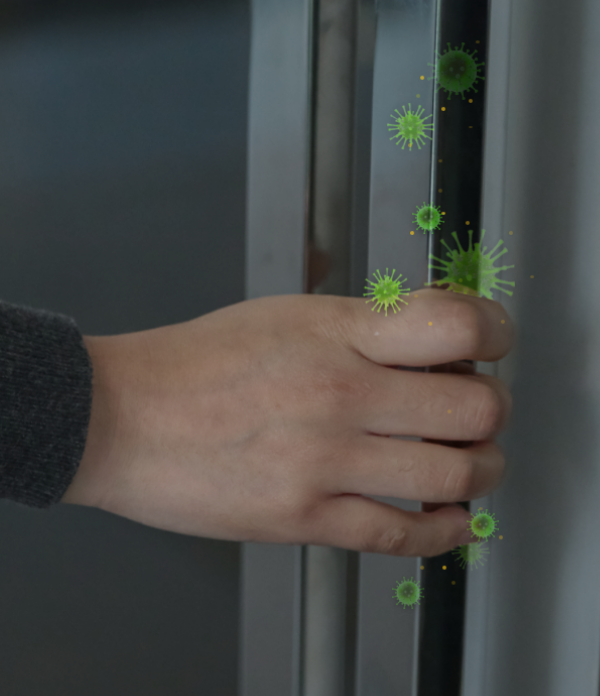 Fingerprint scanners have been disabled around the world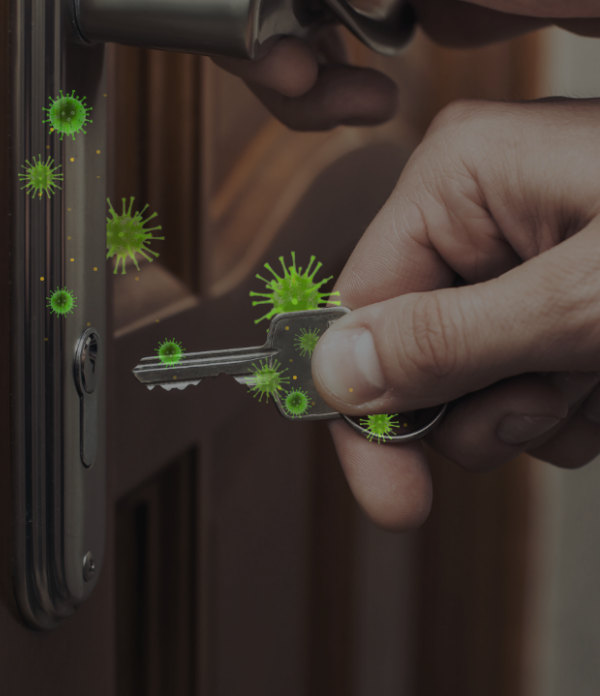 Some viruses can last 28 days in low temperatures.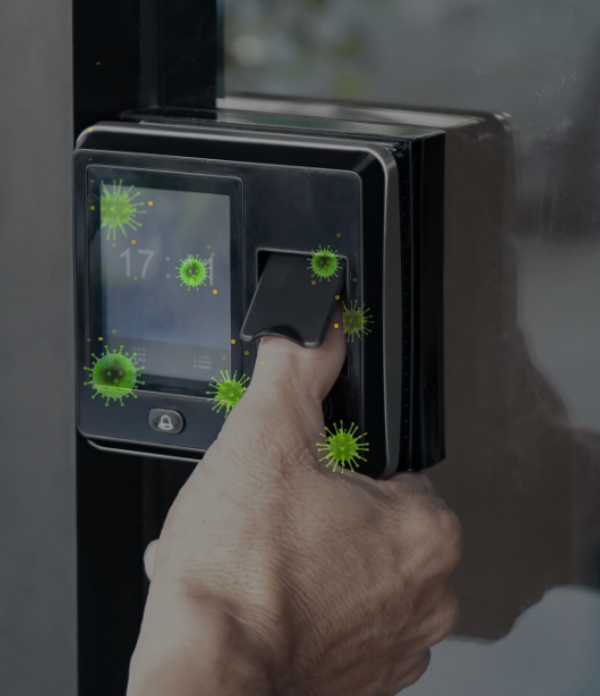 Viruses can stay on door handles for an average of 4 to 5 days
Easy Installation & Integration
As a great industrial design masterpiece, our face-open access control tablet has a compact size with overall thickness 34mm while the thickness of the  visible part after installation is only18mm. This has hugely simplified the installation requirements via fitting anywhere recidential or commercial spaces, from home, office, warehouse, data centre etc.The type 86 wall switch socket adapter helps end-users to place  & press installation in 5 seconds. And the rich interface of 10-pin socket provides extra convinience for integration with existing access control system.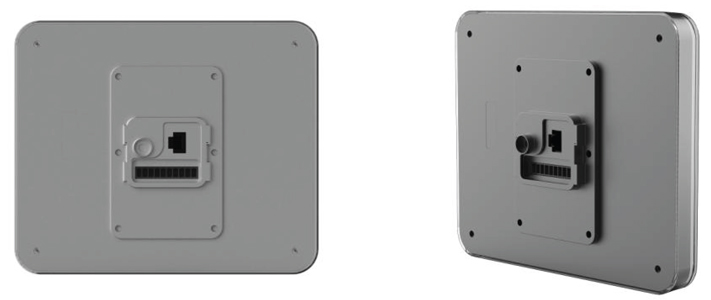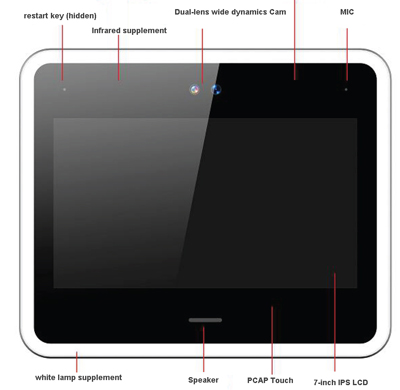 Designed to prevent face spoofing
Our touch free access control tablet is designed to prevent face spoofing. Our 3D face liveness detection technique powered by artificial intelligence rejects printed photographs or images shown on digital devices, reducing security threats and the risk of unauthorized entry.
Rich Interface For Customization
The 10-pin socket on back consists of interfaces for Relay, Wiegand, RS485 and button switch, providing direct replacement with old-fashioned access control terminals. The versatile mother board supports customizations including NFC reader, 4G LTE, infrared imaging sensor, and more.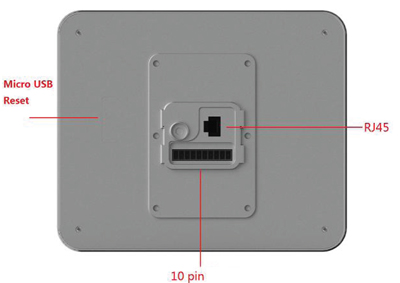 Model No.
Droid0702FO
Display
7" (177.8mm) diagonal, color LCD, LED backlit
OS
Android 7.1
Resolution
800x480 pixels
Viewing Angle
178° horizontal, 178° vertical
Touchscreen
Projected capacitive
Surrounding LED Bar
White / Blue/ Green/ Red GPIO controlled
NFC Card Reader
Optional, Support protocals ISO14443A,
ISO14443B,IOS15693,ISO18092, Felica with APDU commands
Biometric Camera
2.0 MP pixels Dual Lens ( Single lens, dual‐lens, 3D
optional )
Wi-Fi
2.4G AP6236 802.11 b/g/n
RJ45 (Ethernet)
10/100MB ( PoE optional )
Interface
Micro USB (OTG)x1, Type A USB Host x1, Micro SDx1, 10-pin Socket
DC-in
12V 31 ( via 10-pin socket )
Frontal Speaker
8Ω2W * 1
Installation
Wall mount, Type 86 Wall Socket Adapter available
Dimension
158.58mm*190.38mm*33.15mm
Weight
0.9kg
Available Extension
4G LTE, NFC reader, Turnstile gate stand, thermal imaging sensor, 5G WiFi
IP Protection
IP54
Our mission is to improve the quality of the clients' business life with safety, efficiency and peace of mind, via simple customization of our existing product lines or design & development of 100% new products.
Safety
Lowest Product Failure Rate, Product Life-circle Support;
Efficiency
Increase productivity and decrease costs;
Peace of mind
Proprietary, modular-base solution with interplay of hardware & software.
Project Goal Recognition
We understand each customer has their own unique knowledge about industrial smart electronics solution, they may face different challenges, thus have different project requirements with different expectation.
Due to the above, the starting point of our job is to recognize the actual project target, helping our customers address the multiple aspects of the whole project, from installation, user experience to maintenance.
Diagnosis
Our product team together with skilled engineers, project managers and customer success executives would engage directly with customer's cross-functional teams, to obtain the full view of client's challenge as well as the possible untapped pain, while presenting clients the existing solutions & case studies , thus clients could make better decisions about what they should buy.
Research & Design
We are able to develop the customized hardware and software precisely as per clients confirmed requirements.
Validation
We would quickly develop a concept-of-approval prototype to realize what clients need, in order to validate the requirements
Test & Trial
We would implement comprehensive testing via trial production, ensuring zero risk of mass-production failure.
Mass Production & Launch
Mass productions come as carefully planned, informed of our customers, with daily logging data shared so that shipment schedule could be reassured.
SZ1 makes everything clear, simple and transparent, like plugging us into Shenzhen local resources.
For some people, I'm sure SZ1 is just a side show in their business, but for us, it's a critical part of our success. We have increased revenue 30% since working with SZ1."
Ozalp Tozan, Research Lab,  PhD & Technology Director of Atilim University
SZ1 gives us peace of mind as a great technology partner for the most challenging project with A-brand clients.
SZ1 builds retail display solution for us with every user element modular preset, every project they response rapidly, even if we ask for a change in the last minute… amazing partner.
They analyse and understand our requirements for coffee machine vending kiosk like a doctor, many intractable issues were addressed & recognized before project implementation.
Some Of Exciting Projects We Accomplished Before…
Interested ?  Send US an Inquiry !