Access Control Tablet Kiosk Solutions For Workspace
Automatic Management with employee rota, access & time restrictions
Keeping track of time and attendance for employees & customers with access control tablet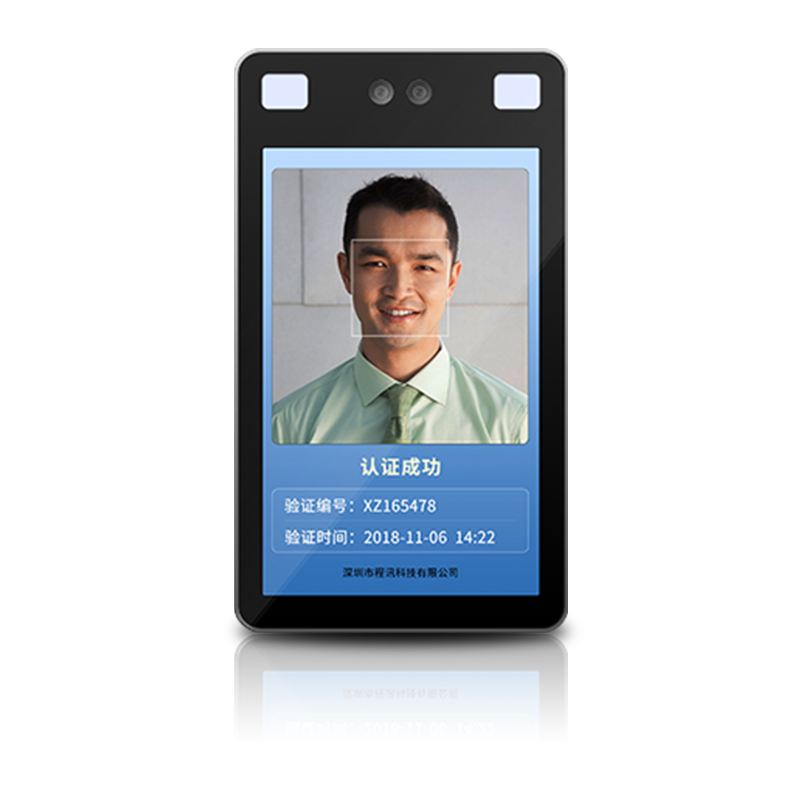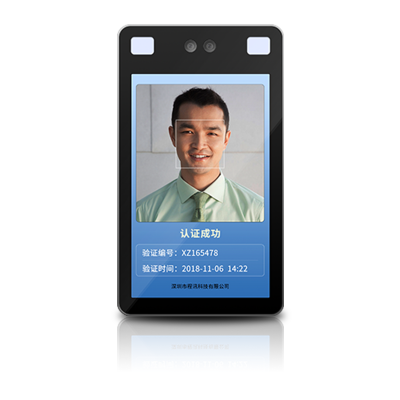 Access Control Tablet 8 inch
>Designed to protect resources or information with biometric facial recognition or key card or PIN or the smartphone app
>A Sleek Wall Panel With LED bar indicator to show workspace occupation status;
Slim & Simple Design To Fit Any Modern Office Rooms
>Built-in VESA To Fit Any Standard VESA on-wall, In-wall Mounting Brackets;
>Access Rich Interface With Custom Configuration Via Extended Sockets On Back;
>POE Optional;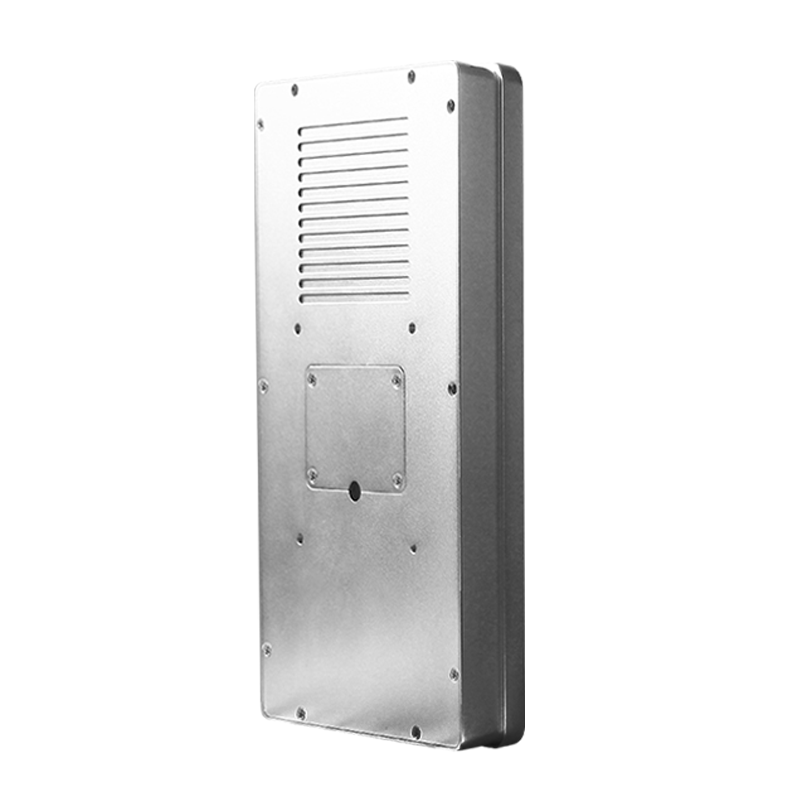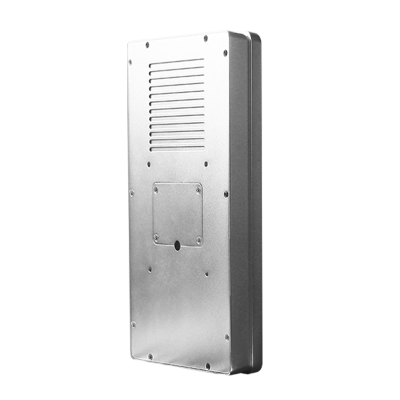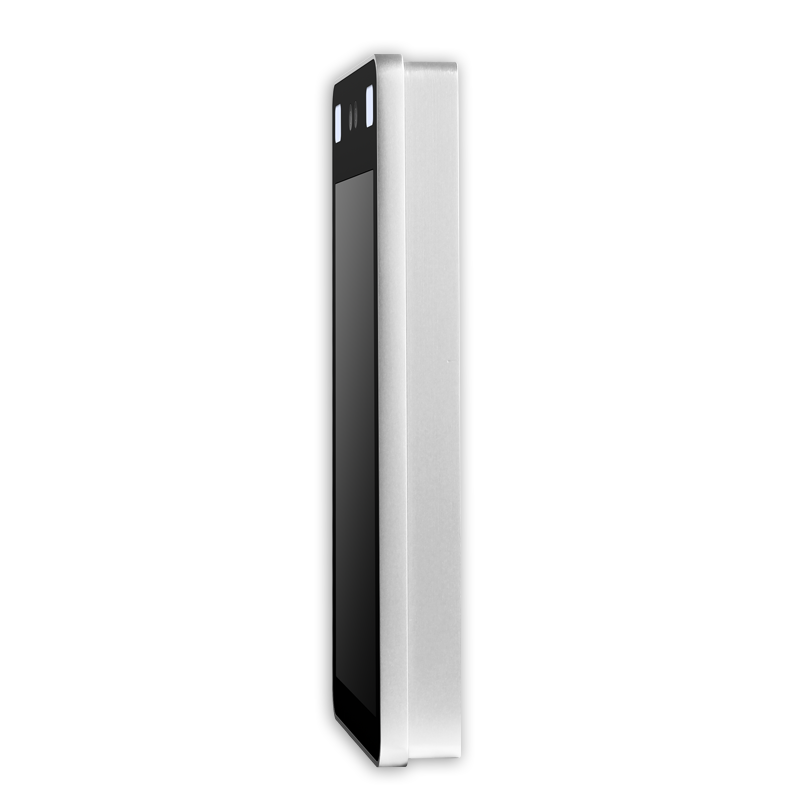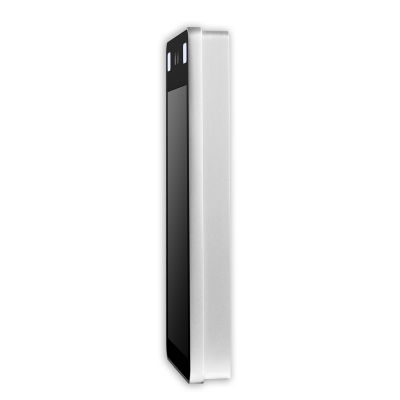 IP53 ratings For Rugged Application
>Plastic Casing With Built-in Protector For IP ratings;
Touch Free Door Open & Unlock Solution
The covid-19 pandemic has exposed a serious challenge with hygiene, convenience and security with the existing door access control system, with face ID access control tablet kiosk and its precise facial recognition ability:
>we don't need touching keys, badges or fingerprint scanners any longer, ;
>Reducing security threats and the risk of unauthorized entry via 3D face liveness detection for anti-spoof
>Tech-free surface mount installation (on-wall),in-wall flush mount kit available via custom;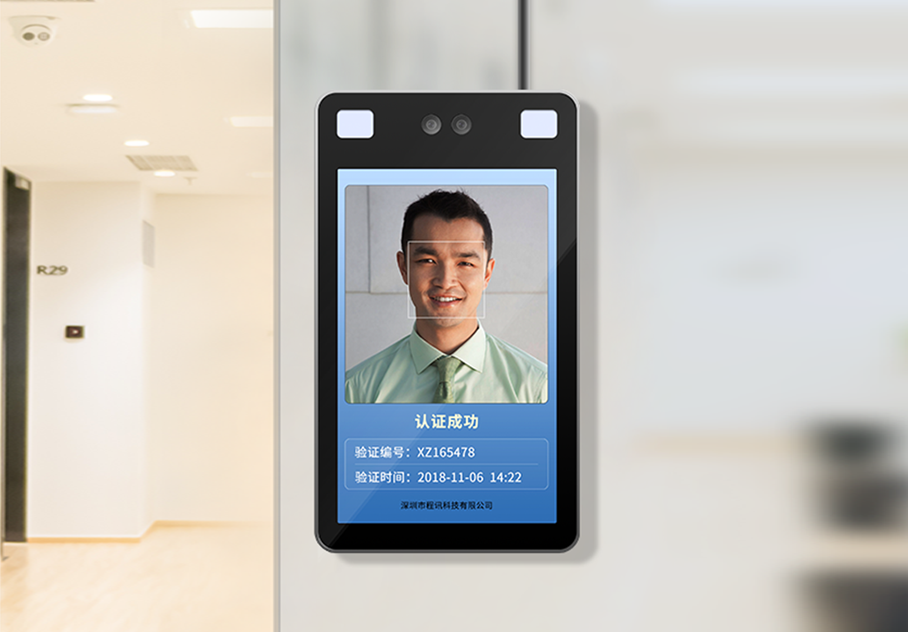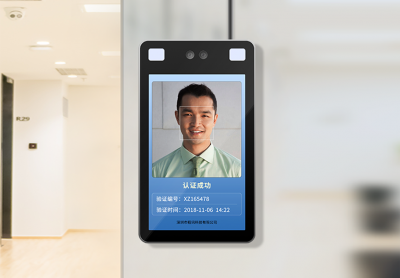 Model No.
Droid8002RS
Display
8" (203.2 mm) diagonal, color LCD, LED backlit
Resolution
1280x800 pixels
Viewing Angle
178° horizontal, 178° vertical
Touchscreen
Projected capacitive
NFC Card Reader
Optional, Support protocals ISO14443A,
ISO14443B,IOS15693,ISO18092, Felica with APDU commands
Biometric Camera
2.0 MP pixels ( single lens, dual‐lens, 3D
optional )
Installation
Surface mount onto glass wall, or VESA mount in/on wall
Dimension
221.5x129.0x35
Weight
2.8kgs
Available Extension
Optional With RS485, Wiegand, Relay
IP Protection
IP67
Processor
Rockchip Cortex‐A17 Quad‐core RK3288
RAM
DDR3, 2GB (eMMC)
ROM
8GB
OS
Android 7.1
I/O Ports
1 x RJ45(via extended cable ), 4 x USB 2.0, 1 x USB 2.0
OTG, 1 x 3.5mm earphone, 1 x SD card slot, 1 x 12V/3A DC
5.0mm Jack, RS485 (extended cable), 4‐pin AC Dinkle extended
from Relay; PS2 For RFID Card reader (extended cable );
Power Supply
DC 12V, 3A
Audio
Built-in stereo speakers 1W x 2 (Optional )
Bluetooth
4.0
Media Support
1080P other video decoders (VC-1, MPEG-1/2/4, VP8)
Color
Grey as default, custom color available
Storage Temperature
‐15 ‐‐ 65 degrees
Working Temperature
0 ‐‐ 50 degrees
Storage/Working Humidity
10 ‐‐ 90%
Our mission is to improve the quality of the clients' business life with safety, efficiency and peace of mind, via simple customization of our existing product lines or design & development of 100% new products.
Safety
Lowest Product Failure Rate, Product Life-circle Support;
Efficiency
Increase productivity and decrease costs;
Peace of mind
Proprietary, modular-base solution with interplay of hardware & software.
Project Goal Recognition
We understand each customer has their own unique knowledge about industrial smart electronics solution, they may face different challenges, thus have different project requirements with different expectation.
Due to the above, the starting point of our job is to recognize the actual project target, helping our customers address the multiple aspects of the whole project, from installation, user experience to maintenance.
Diagnosis
Our product team together with skilled engineers, project managers and customer success executives would engage directly with customer's cross-functional teams, to obtain the full view of client's challenge as well as the possible untapped pain, while presenting clients the existing solutions & case studies , thus clients could make better decisions about what they should buy.
Research & Design
We are able to develop the customized hardware and software precisely as per clients confirmed requirements.
Validation
We would quickly develop a concept-of-approval prototype to realize what clients need, in order to validate the requirements
Test & Trial
We would implement comprehensive testing via trial production, ensuring zero risk of mass-production failure.
Mass Production & Launch
Mass productions come as carefully planned, informed of our customers, with daily logging data shared so that shipment schedule could be reassured.
SZ1 makes everything clear, simple and transparent, like plugging us into Shenzhen local resources.
For some people, I'm sure SZ1 is just a side show in their business, but for us, it's a critical part of our success. We have increased revenue 30% since working with SZ1."
Ozalp Tozan, Research Lab,  PhD & Technology Director of Atilim University
SZ1 gives us peace of mind as a great technology partner for the most challenging project with A-brand clients.
SZ1 builds retail display solution for us with every user element modular preset, every project they response rapidly, even if we ask for a change in the last minute… amazing partner.
They analyse and understand our requirements for coffee machine vending kiosk like a doctor, many intractable issues were addressed & recognized before project implementation.
Some Of Exciting Projects We Accomplished Before…
Interested ?  Send US an Inquiry !